Not sure what to do next or forget where you left off? TA teams with hectic schedules can easily miss critical information, making longer-term workforce planning difficult. But with Beamery's new Homepage, we're supporting you and your team to respond better, and more quickly to rapidly changing talent needs with even better collaboration. You'll get a bird's eye view into your open vacancies, their status and what needs to happen next. Let's take a look at the new design.
Beamery Assistant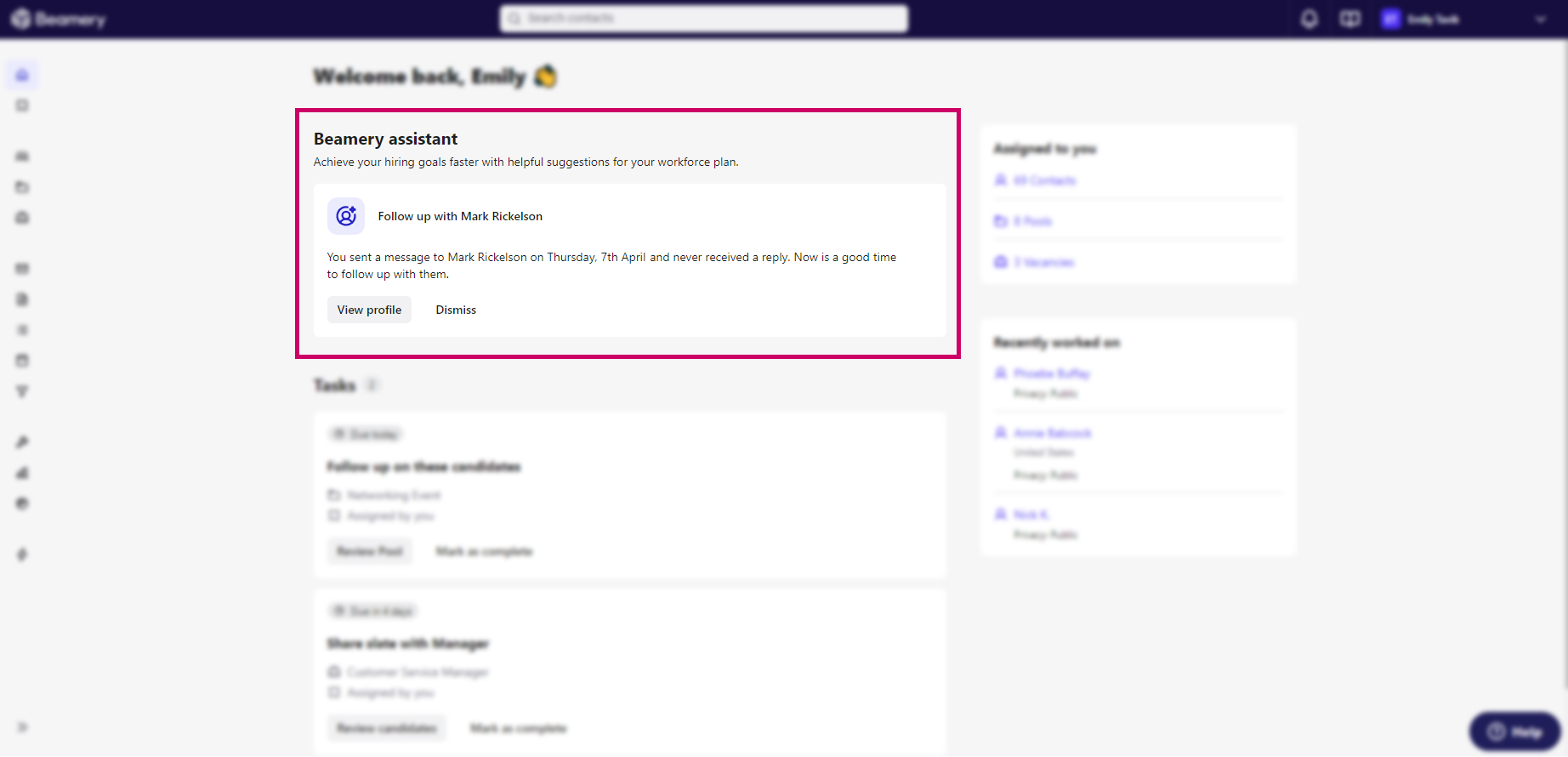 The Beamery Assistant is your automatic reminder to follow up on activities important to your workflows. You can get reminders based on emails you've sent that went unanswered, emails you've received but not replied to and more. Jump right back in with the "View Profile" button or dismiss a nudge from the Homepage.
If you've dismissed all your suggestions or you're new and don't have any yet, your Homepage might look like this: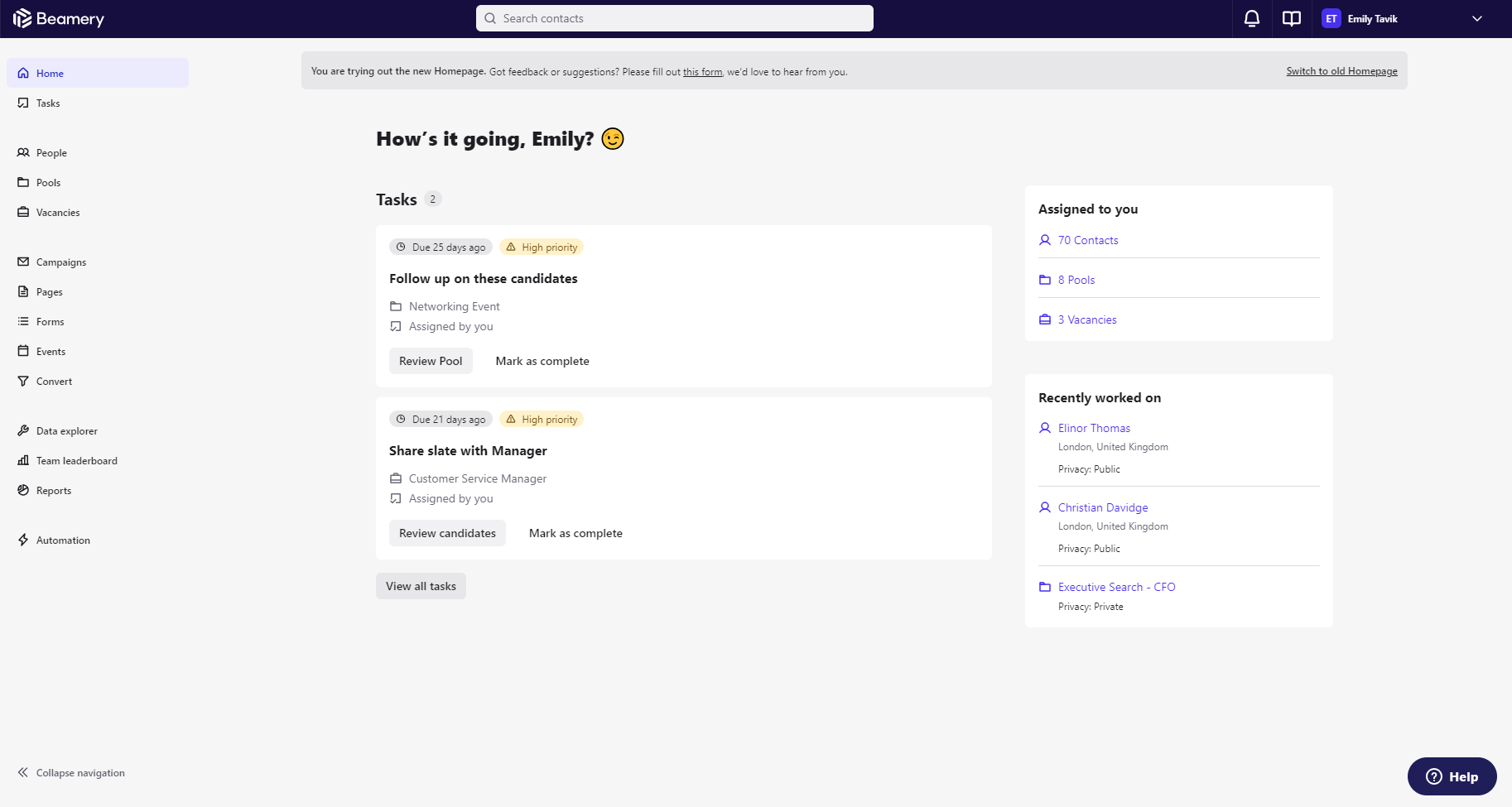 Tasks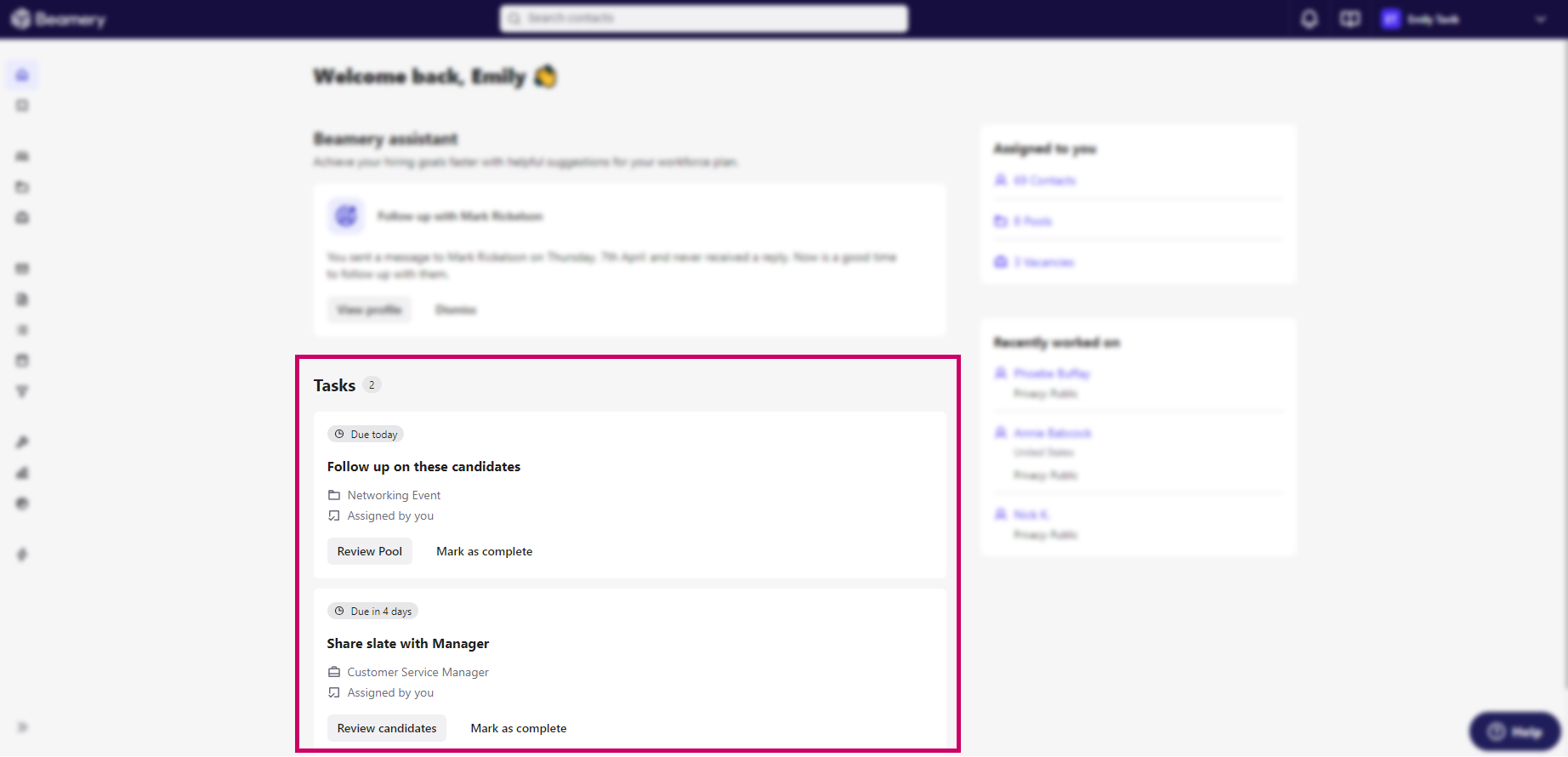 Get a clear view of your upcoming Tasks right from the Homepage to help you stay on track and prioritize your day. Jump right in and review your upcoming tasks or mark them as complete.
All caught up? You won't see any task suggestions and your Homepage will look more like this: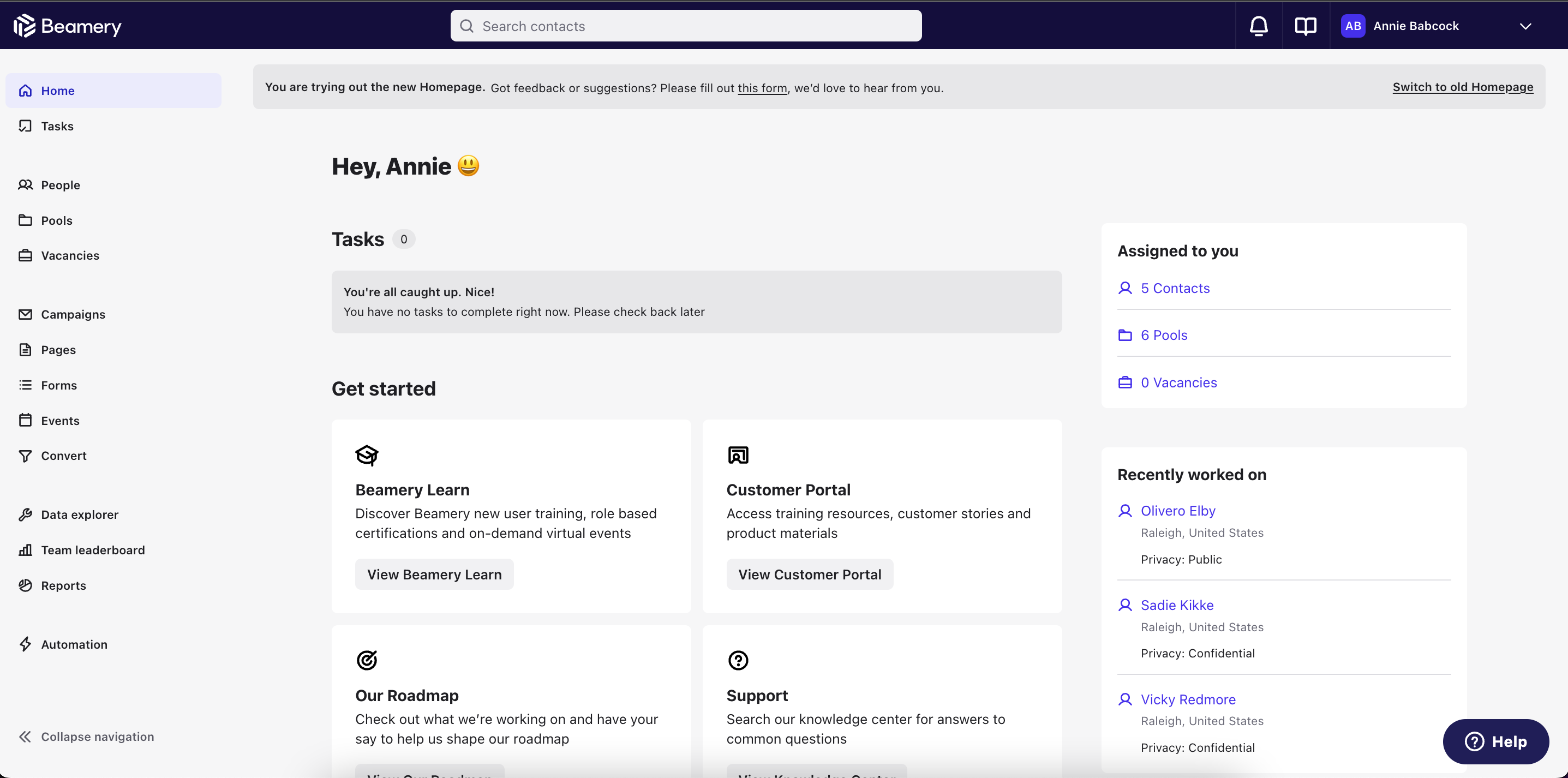 Assigned to you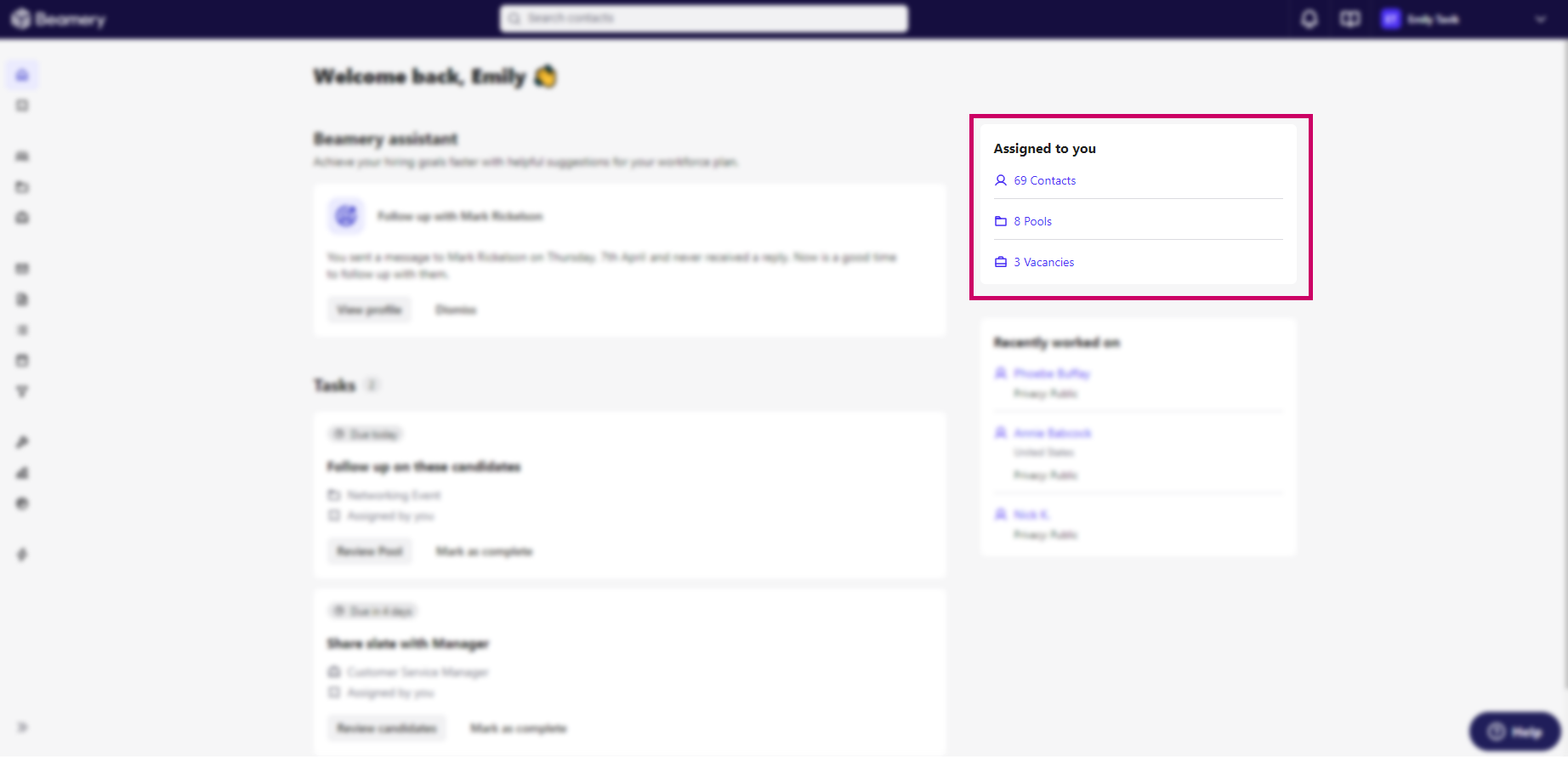 If you need a quick view of all contacts, Pools, or Vacancies assigned to you, click one of these links to drill into your Assignment data.
Recently worked on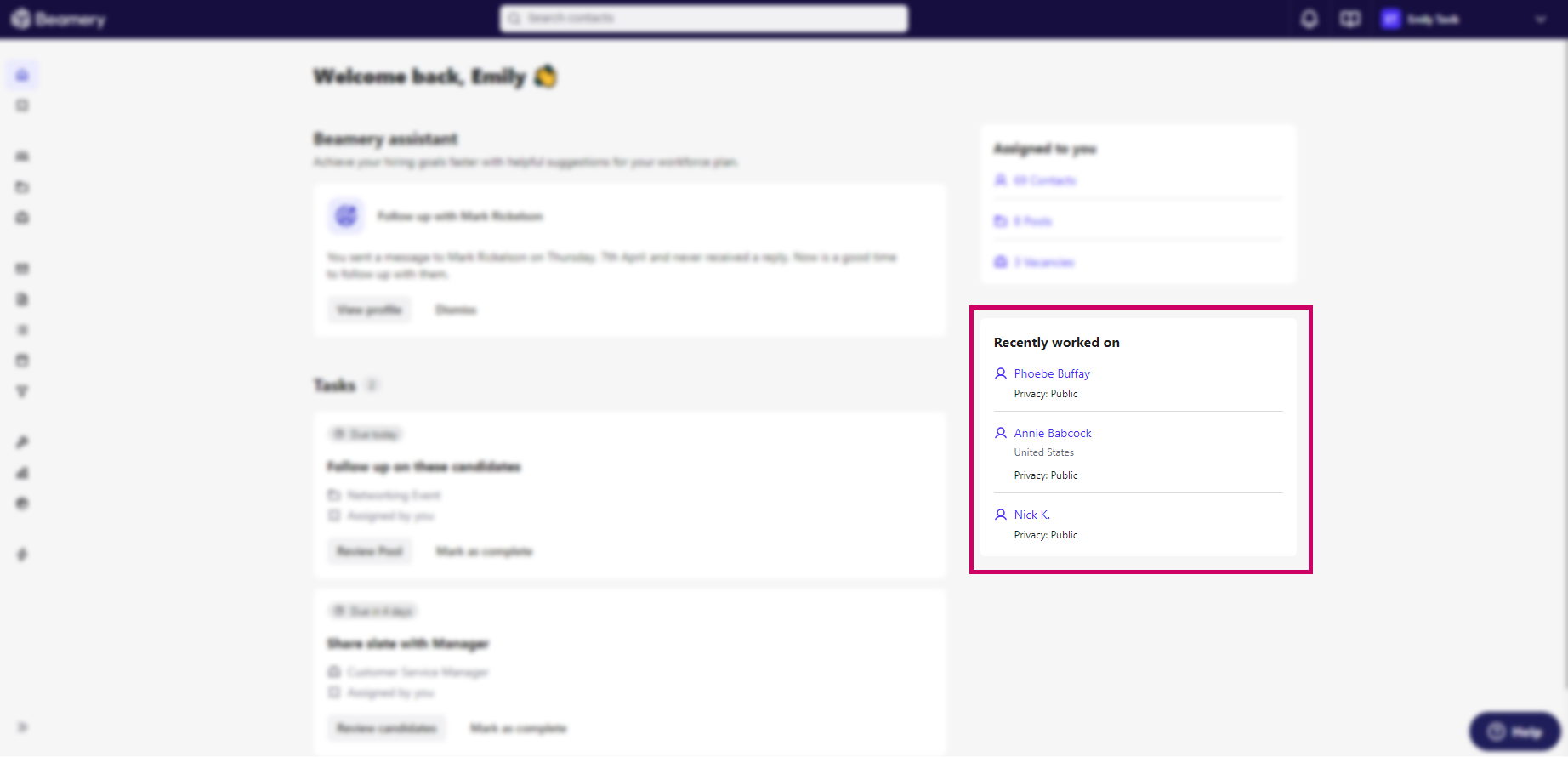 Can't remember that perfect candidate you were looking at yesterday? No worries! Jump back in with the Recently worked on tab.