Forms allow companies to collect information about inbound candidates so that recruiters can qualify these candidates and action them accordingly.
Candidates go through multiple steps in these forms (some steps are on the same page):
---
Table of Contents
Sign-up
Fill in profile information
Fill in additional questions
A thank-you page
---
Sign-up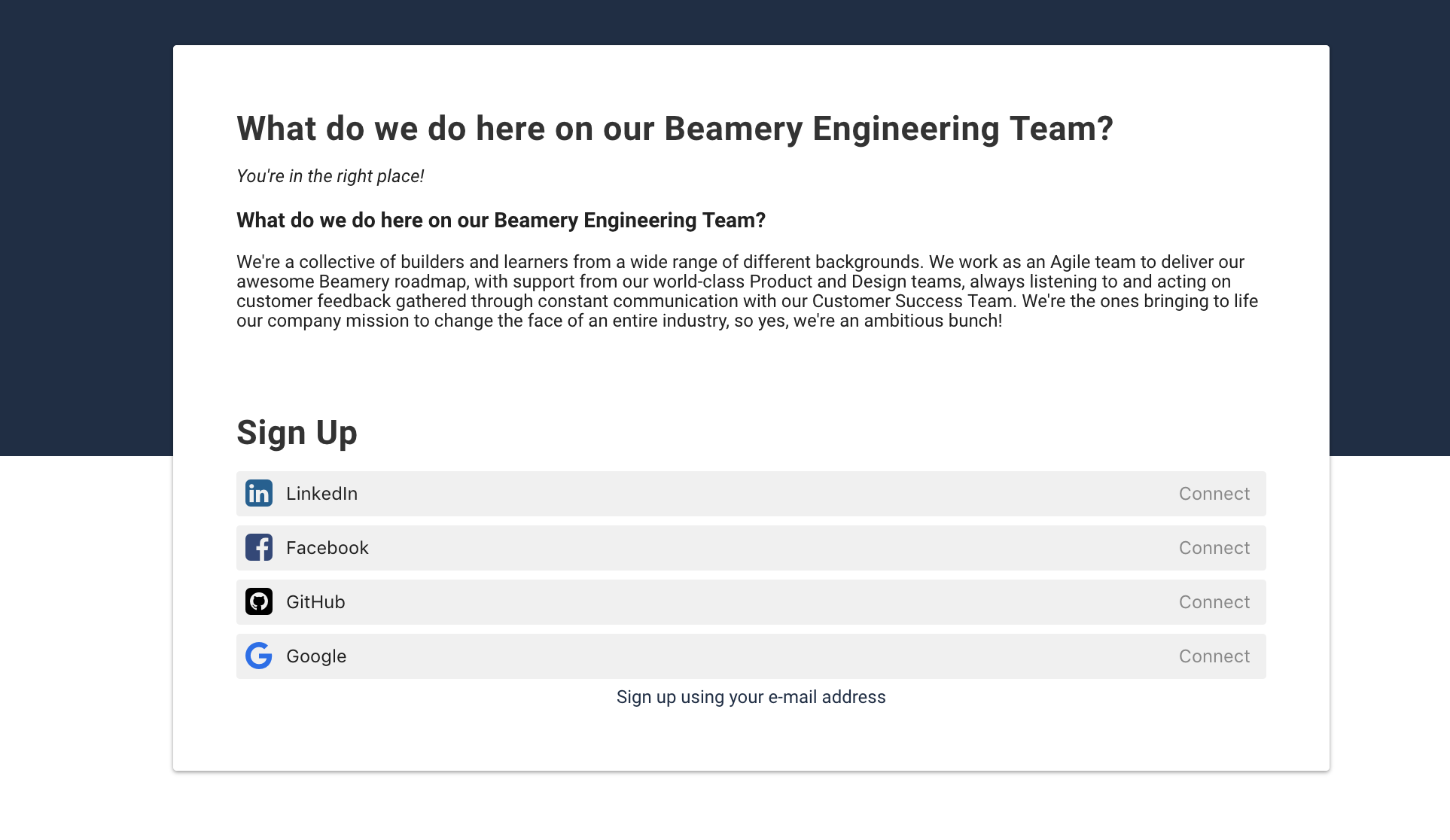 Candidates can sign-up to the form through their usual social network. We currently support 4 social logins:
LinkedIn
Facebook
Github
Google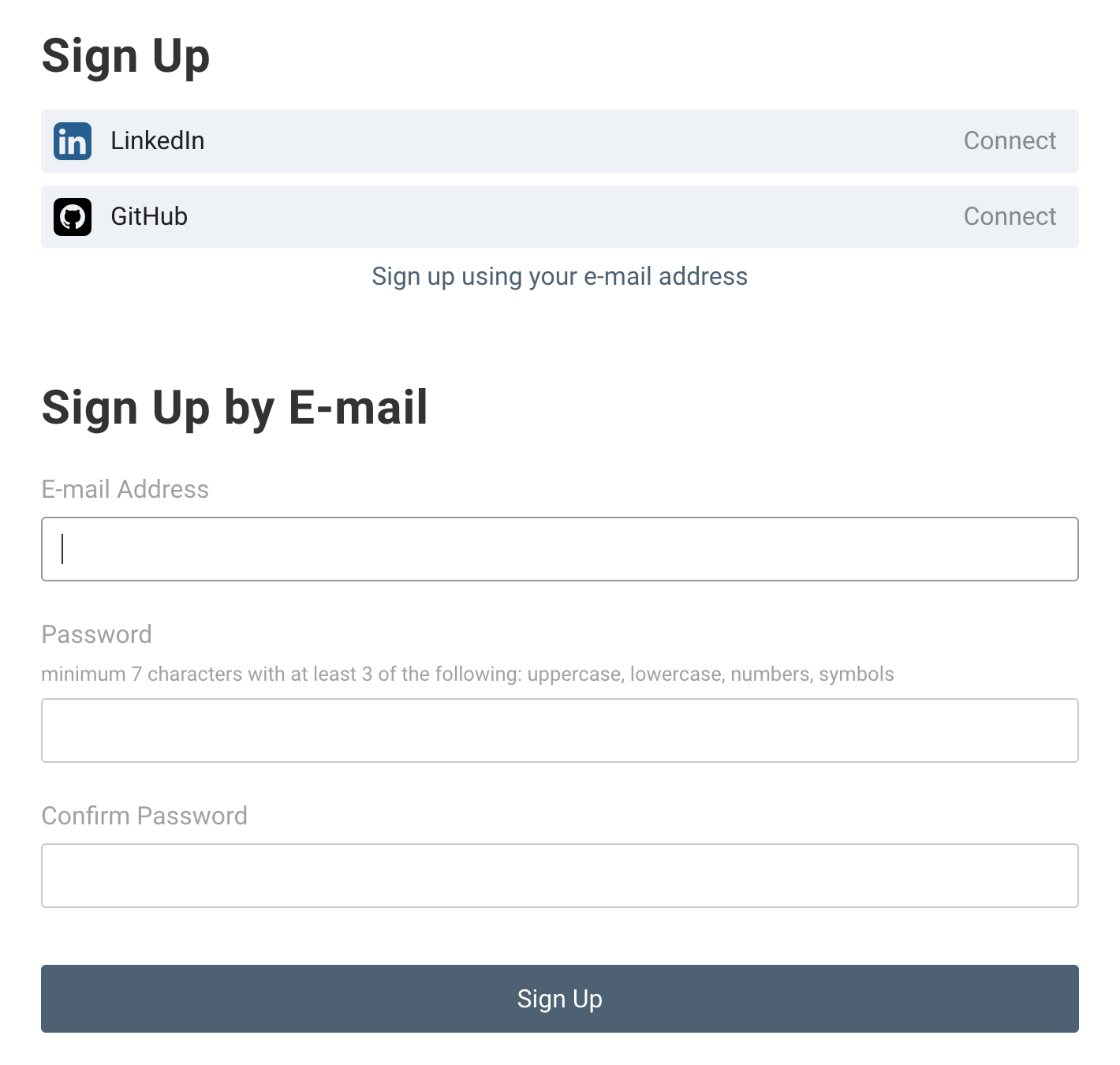 Alternatively, candidates can sign-up using their email address, and creating a password.
---
Profile Information
After signing-up, the candidate will be able to enter their profile information:
Their contact information, so that you can reach out to them
First name
Last name
Primary phone number
E-mail
A website that contains their professional information (e.g. LinkedIn profile)
Their current location
Their most relevant education
Degree or diploma
University or institution
Their most recent professional experience
Current -or most recent- title
Current - or most recent- company
Their picture
Connect their social networks
Upload a document (CV/Resume, Cover letter, ….)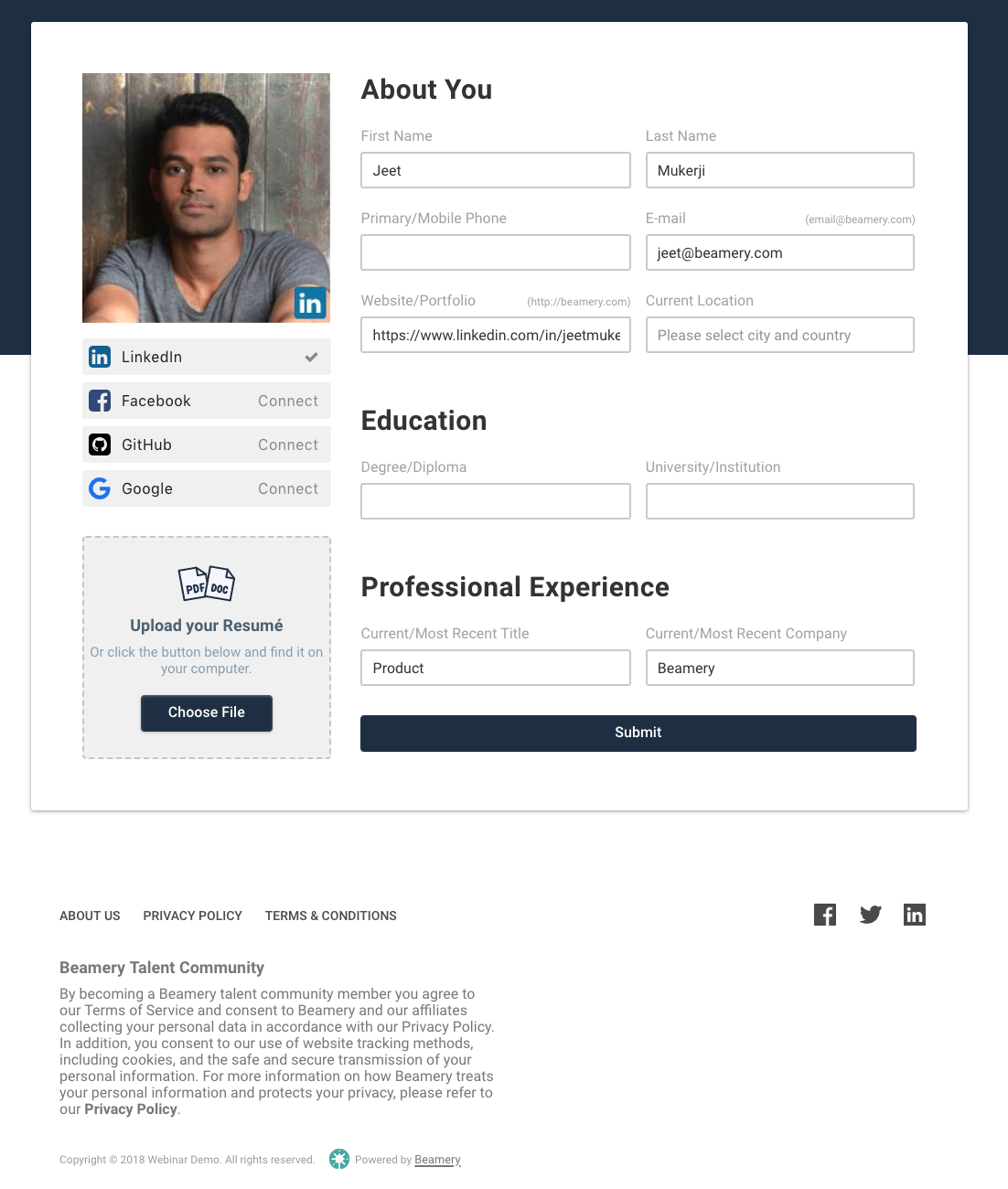 If the candidate choses to sign-up using one of the social networks, most of the information will be pre-filled using the information they have in their social profile.
Administrators can decide whether to add customized questions, extra information or social links in the form custom footer by configuring the settings within the 'Company' area of your settings page.
Additionally, the form creator can customize which of the fields listed above are to be included and determine which will be required for form completion and which will be optional.
---
Additional Questions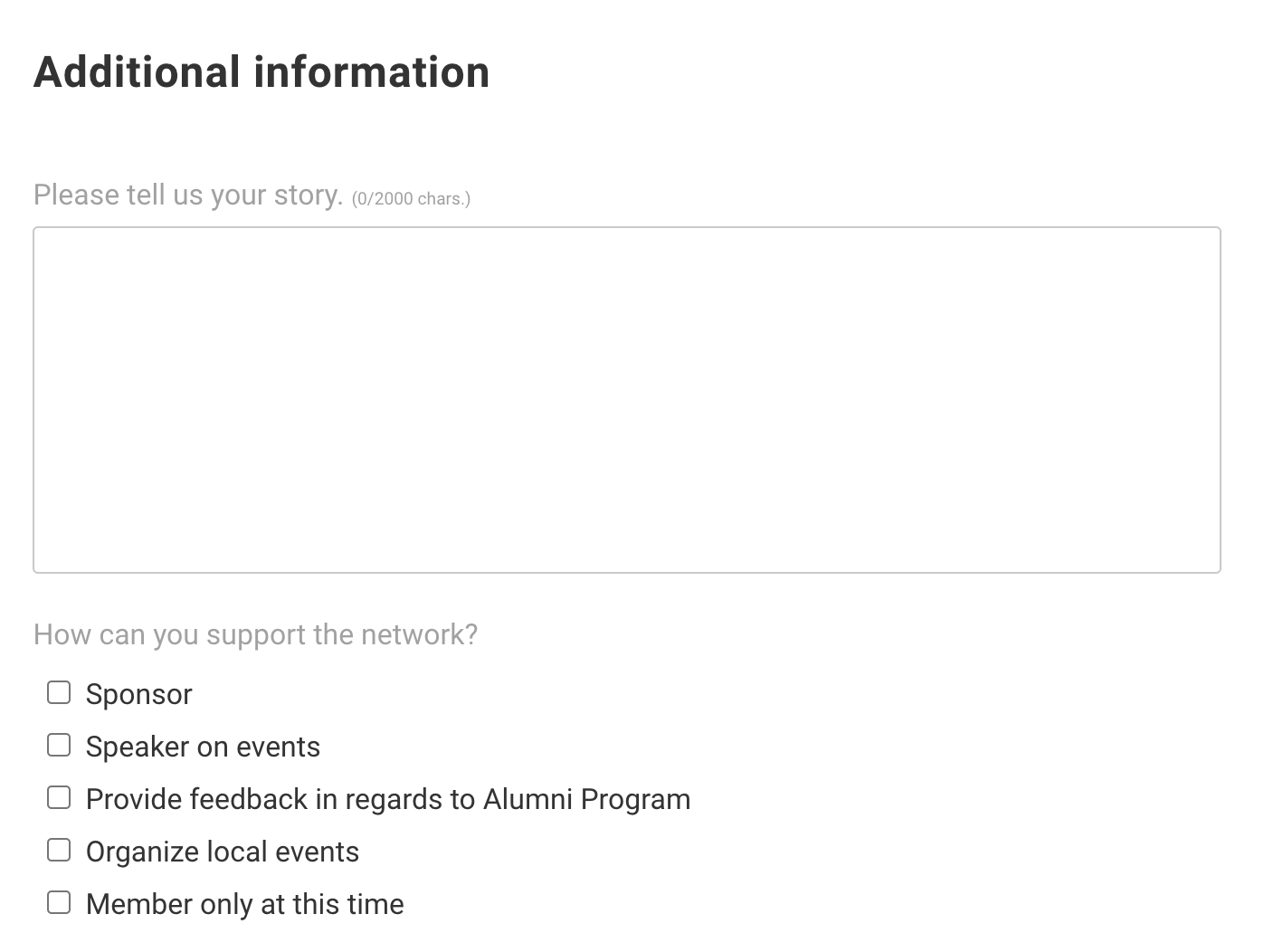 After filling out the profile information, the candidate will be able to answer any additional questions the administrator may have added to the form.
Beamery Forms currently support the following question types:
Text Field
Text Area
Dropdown
Checkbox
Like with the standard information fields, company administrators can decide which of these fields are mandatory.
---
Thank You Page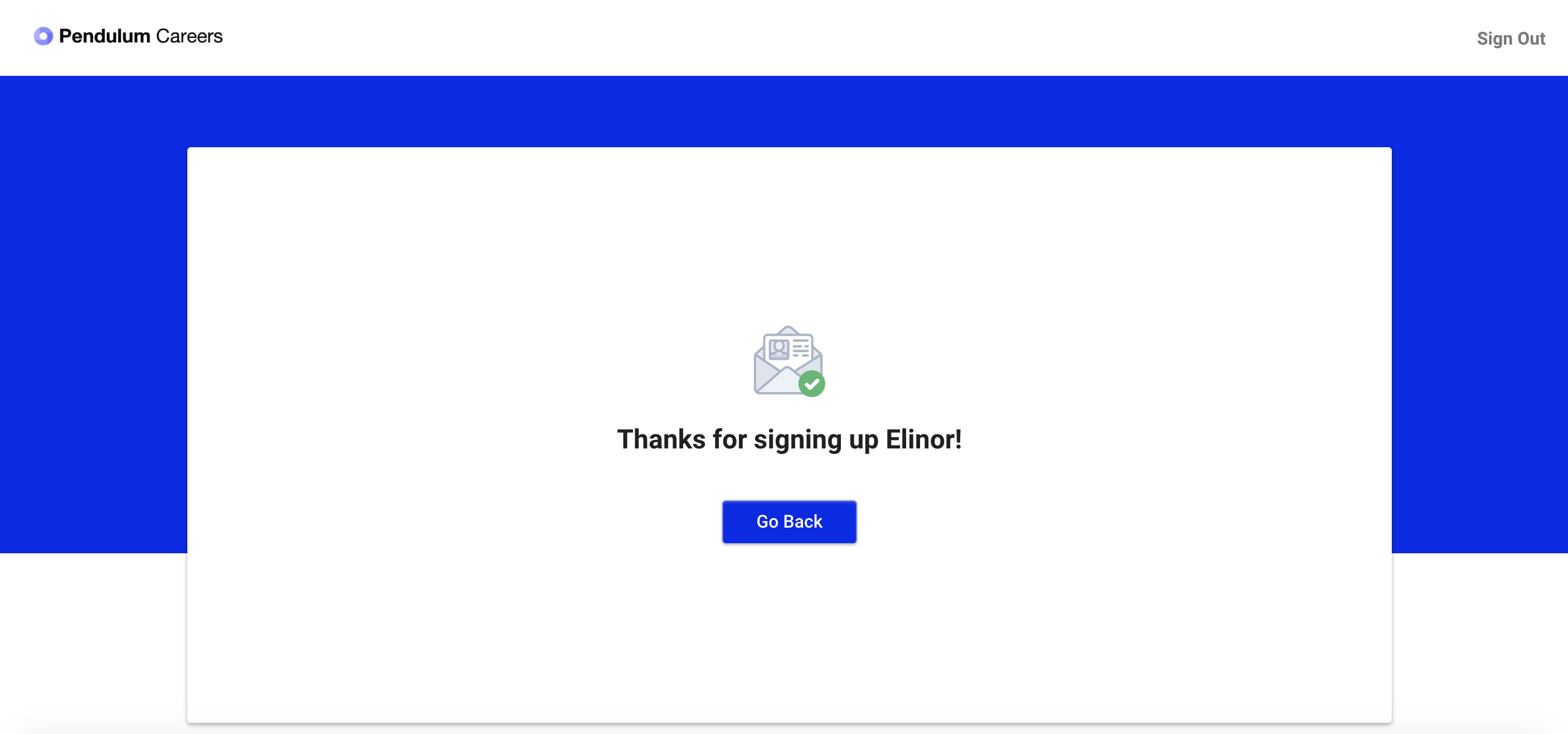 After completing all questions, and submitting their information, candidates are then presented a thank you page.