In this guide, you will learn how to clone an existing Page. To learn how to create a new page, click here.
---
How to Clone a Page
Existing pages can be used as templates for creating another page. Simply locate existing page that is close in content/structure to the page you would like to create, and click the ellipsis button. Then select Clone Page from the drop down menu.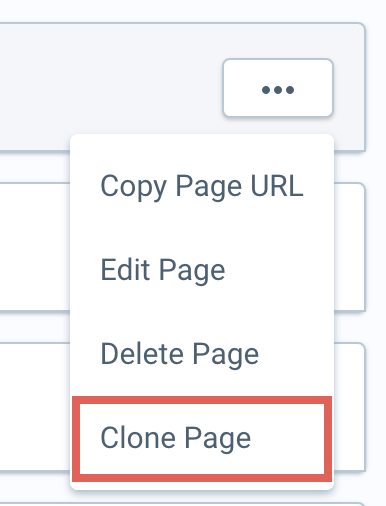 Then, you will need to provide a new URL for the new Page. After this, you can make any necessary changes to the new Page as with any other Page.