Radius Search helps you expand a location search beyond the names of specific cities to include municipalities in the surrounding area. For example, if you are looking to surface prospects within the immediate suburbs of a major city.
For more information on using Filters in Beamery check out this article.
---
Table of Contents
How to Use Radius Search
How to Use Radius Search to Update Contacts without Geolocations
---
How to Use Radius Search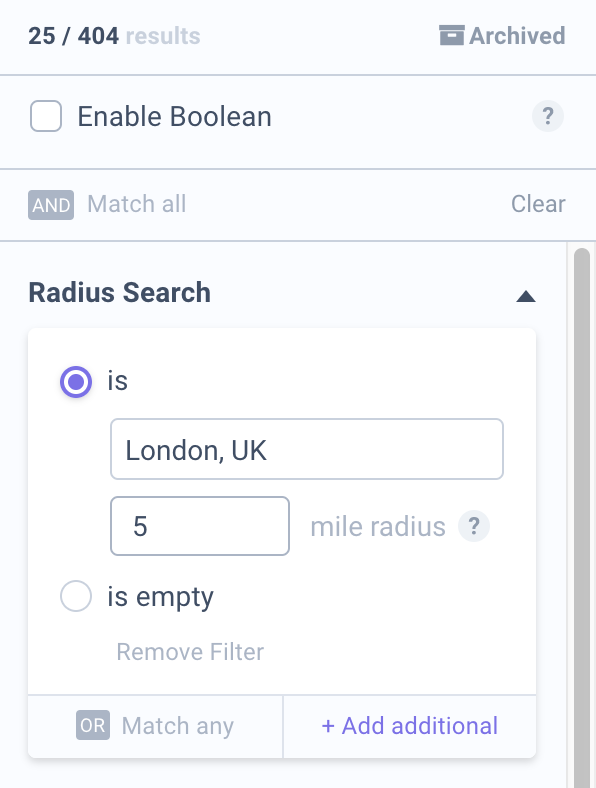 Radius Search is a separate filter from the standard Location filter. While you can search specific city names and do 'contains' searches with the Location filter, the Radius Search relies on geo-tagged locations.
When using a radius search, you will need to select the target city and a mile radius around that city. The default mile radius is 5 miles, but this can easily be changed. Be mindful of the geography of your target city when selecting your mile radius.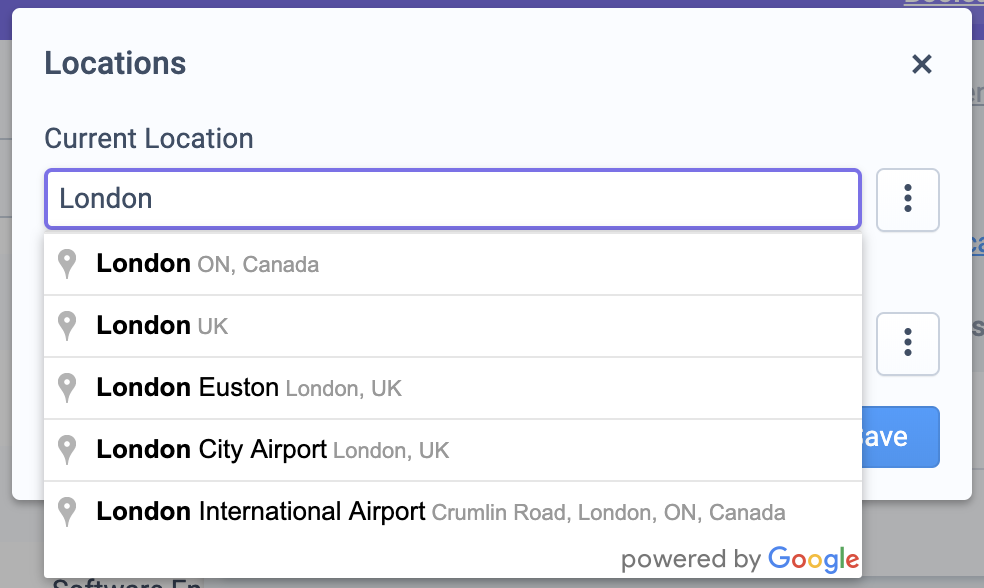 It is important to note that the radius search will only return contacts with normalized locations. Depending on how a contact was added to the Beamery database, they may or may not have a geo-tagged location. See below for tips for bulk updating contacts with geo-tagged locations.
---
Using Radius Search to update contacts without geo-locations
A geo-tagged location is one based on specific coordinates on a map, rather than just text. This is what allows the Radius Search to function.
To find a list of contacts who do not have geo-location, go to the Radius Search filter and select the 'is empty' option. This will give you a list of all contacts who either do not have a location at all, or whose location data is simply text, rather than a geo-location.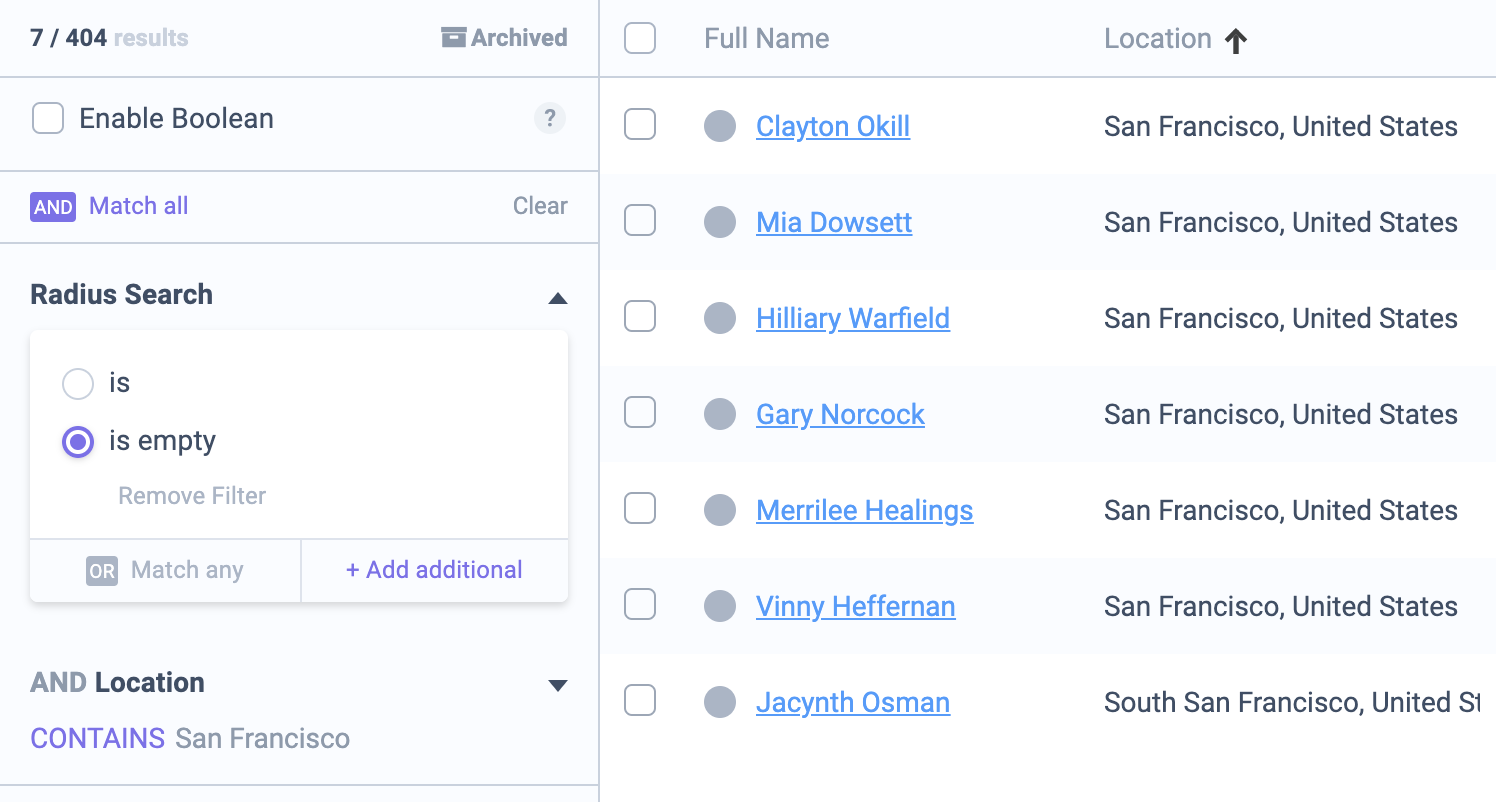 Next, select all the contacts who you would like to update to a specific geo-location, then select 'set location' from the bulk actions drop-down menu. This will open a window where you can choose a location and apply it to all the contacts selected.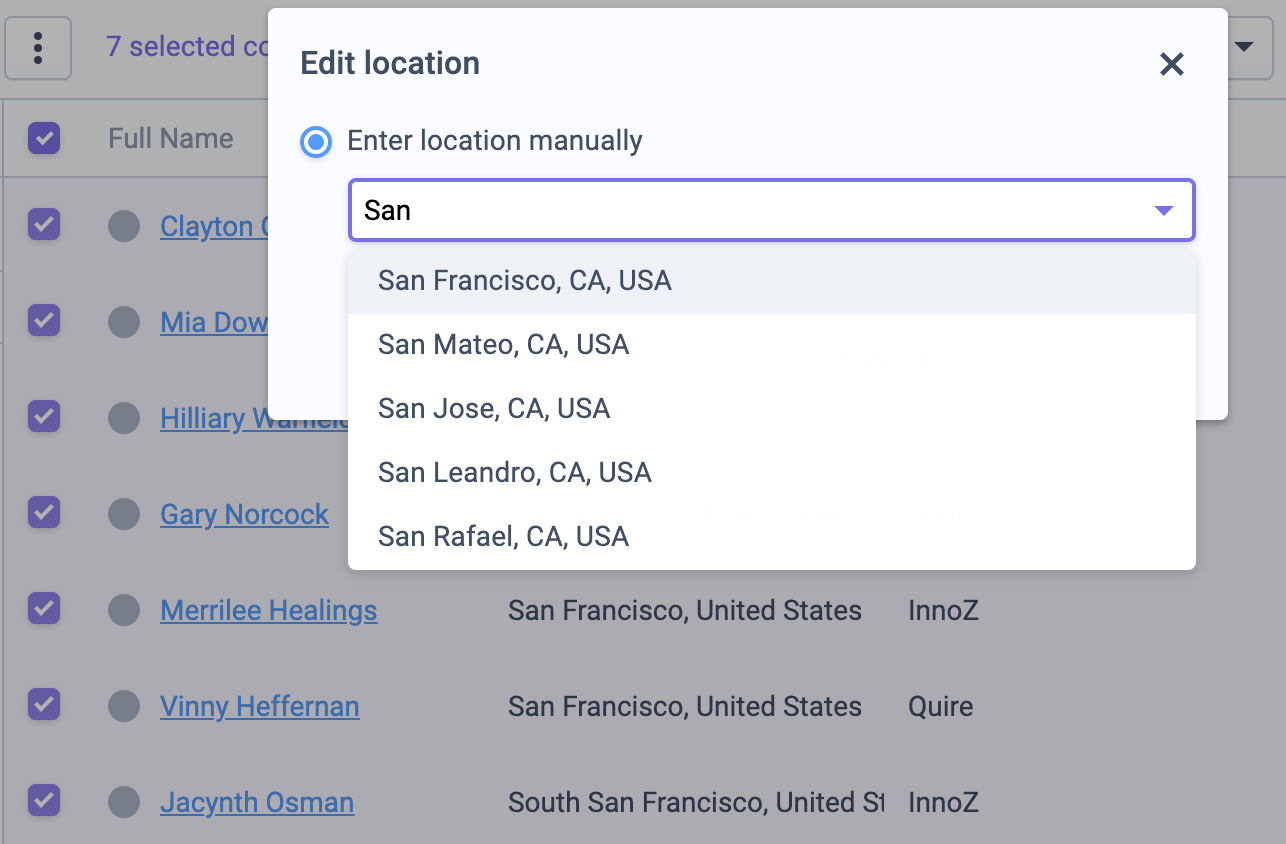 You can combine this filter with the Location filter to find contacts who do have a location filled out as text, which you would like to update to a geo-location.
For example:
To find contacts with locations in London who do not have a geo-location follow these steps:
Add the Location filter and put "London" in the 'contains' text.
Add the Radius Search filter and select 'is empty'
Make sure your filters are set to 'Match All' so you will only see contacts for whom both of the above apply
Use the checkbox at the top left to select all the contacts within the results
Choose 'set location' from the bulk actions
Select 'London, UK' from the pick list