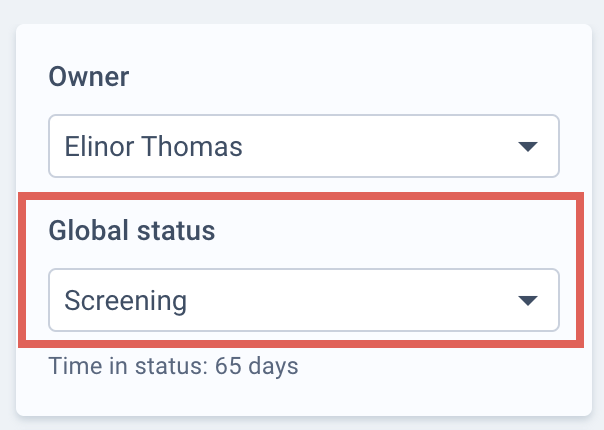 Every candidate in Beamery has a global status which allows you to track where they are in the recruitment funnel. From being a 'lead' through to being 'hired', you can see exactly where candidates are in the process.
By changing a candidate's status, you can also trigger a set of automated workflows with Beamery recipes. To find out more about recipes, click here.
---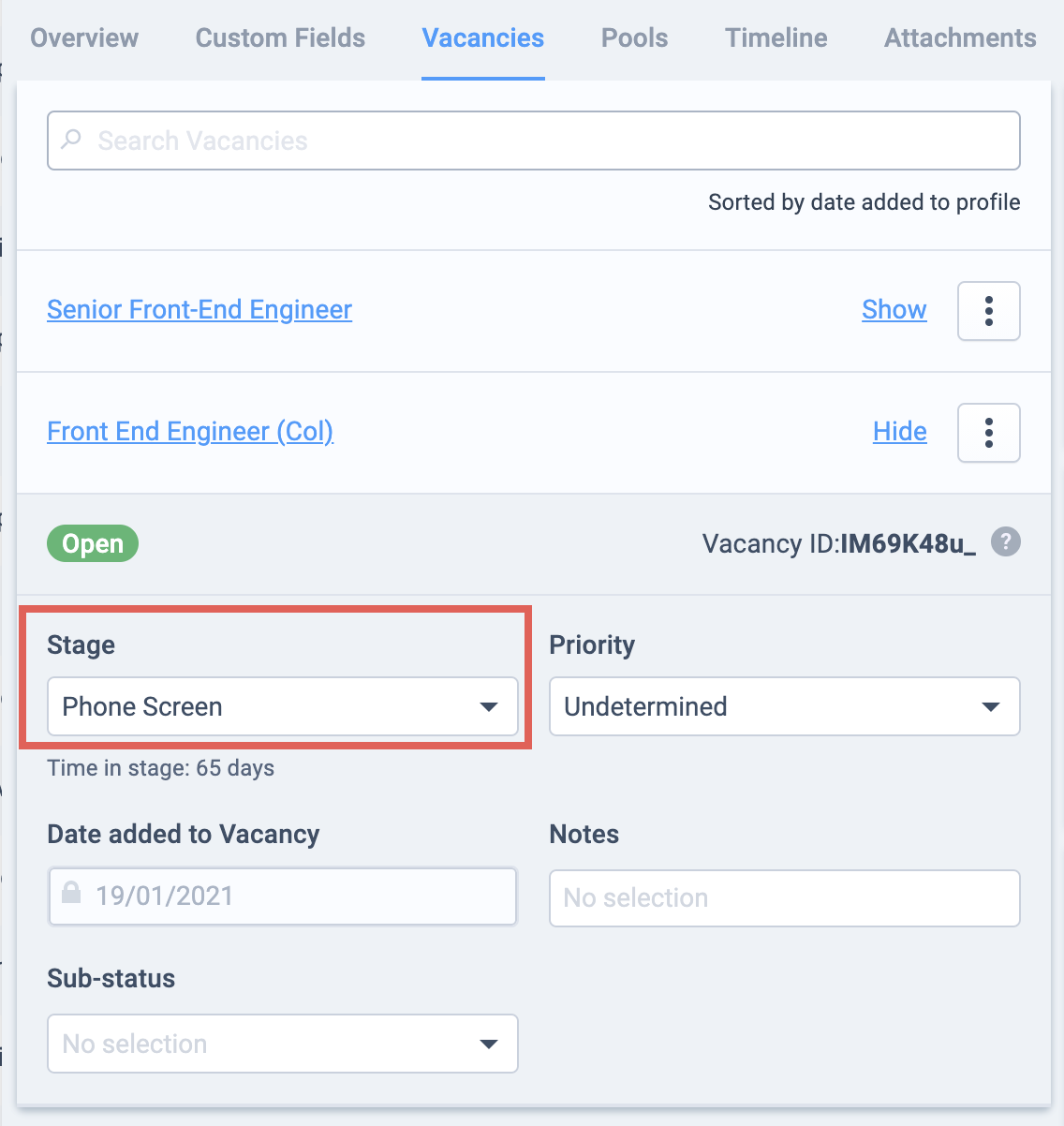 Meanwhile, a vacancy stage allows you to track where candidates are in the active hiring process when added to a particular Vacancy in Beamery. For example, a candidate may have the status interviewing but sit within the phone interview or final assessment centre vacancy stage.
The idea is that with a status such as screening or interviewing, you can navigate to the particular vacancy that the candidate has been added to so you can see exactly which stage of the interview process they are at.
This also helps if on occasion you are adding the same candidate to more than one vacancy. With one interviewing status, you can then monitor their progress in different vacancies. To find out more about creating a vacancy, click here.