In the Account Information area of Settings, you can update your Sharing and Digest Settings.
Sharing in Beamery lets you share the content of your emails and notes with your colleagues to improve collaboration and help you make more informed decisions on candidates. Sharing is highly recommended, but if you work on confidential vacancies or with sensitive information, you may wish to disable Sharing.
The Digest is a daily or weekly email that summarizes all of the important activity in Beamery that is relevant to you.
---
Sharing and Digest Settings
1. To set your sharing and digest settings, click on the cog icon on the left hand navigation panel to access your account settings. You should now be on the Account Information page.

2. Scroll down to the section Email Digest where you can select whether you would like to receive the digest on a daily or weekly basis. In the digest, Beamery will send you information via email on important activity, such as @mentions, tasks and contact activity.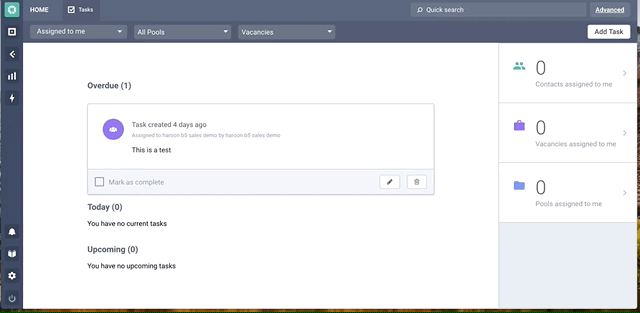 3. Just below the Email Digest section, you will find Sharing. By enabling this option, you can share your emails sent to candidates (these will appear on the candidate timeline) and share your calendar with colleagues to boost collaboration. If you send emails with sensitive content, you can disable sharing settings here to keep them private.