Campaigns in Beamery can be sent from another verified email address. This means you can easily send campaigns such as newsletters from a shared or generic email address, and send other campaigns from your work email address.
This article details how to change the sent email address in the legacy Campaign Editor. To learn more about using Beamery's New Campaign Editor, click here.
---
How to Change the From Address of a New Campaign
When creating a campaign in Beamery, you will have the option to select which verified email address you would like the messages to come from. This is the address that shows up as the sender in your contacts' inbox.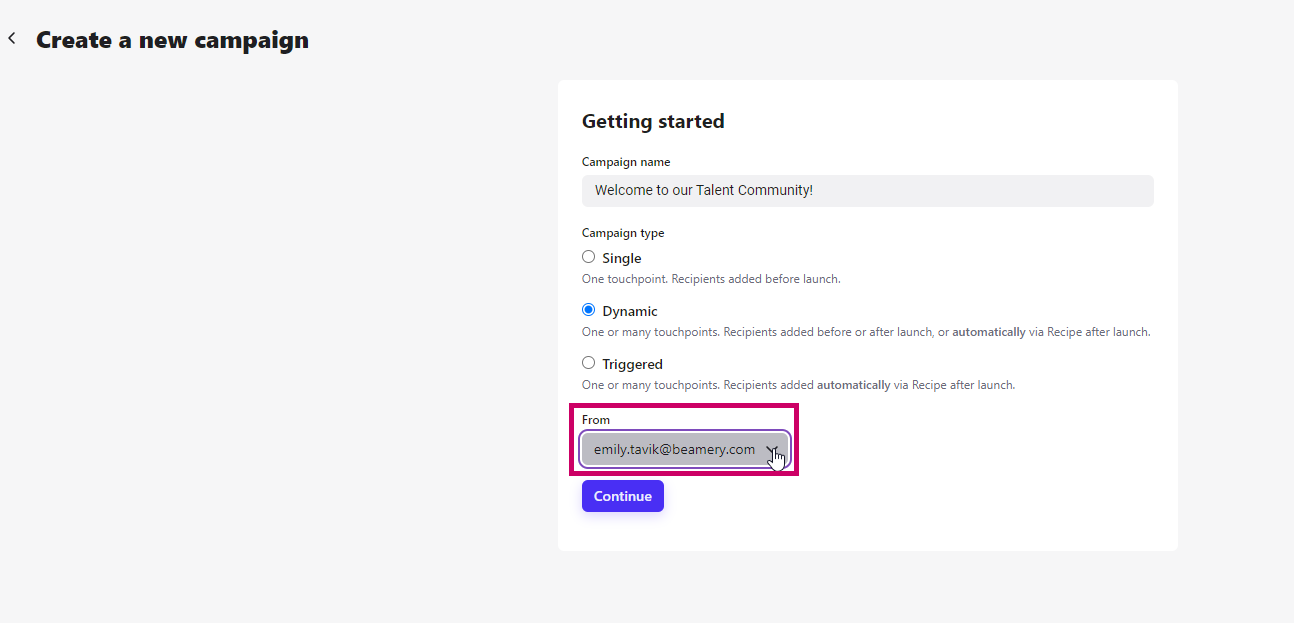 How to Change the "From" Address on an Existing Campaign
Once you click Continue at the bottom of the Create a New Campaign page (above), you will not be able to change the "From" address. If you need to change the address after you have created the campaign, save the work you have done in the Campaign Editor as a template.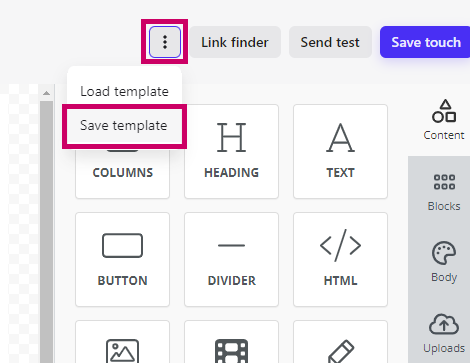 Then create a new campaign with the correct email "From" address and load your previous work saved as a template in the Campaign Editor.