Campaigns in Beamery can be sent from another verified email address. This means you can easily send campaigns such as newsletters from a shared or generic email address, and send other campaigns from your work email address.
---
How to Change the From Address of a New Campaign
When creating a dynamic or triggered campaign in Beamery, you will have the option to select which verified email address you would like the messages to come from. This is the address that shows up as the sender in your contacts' inbox.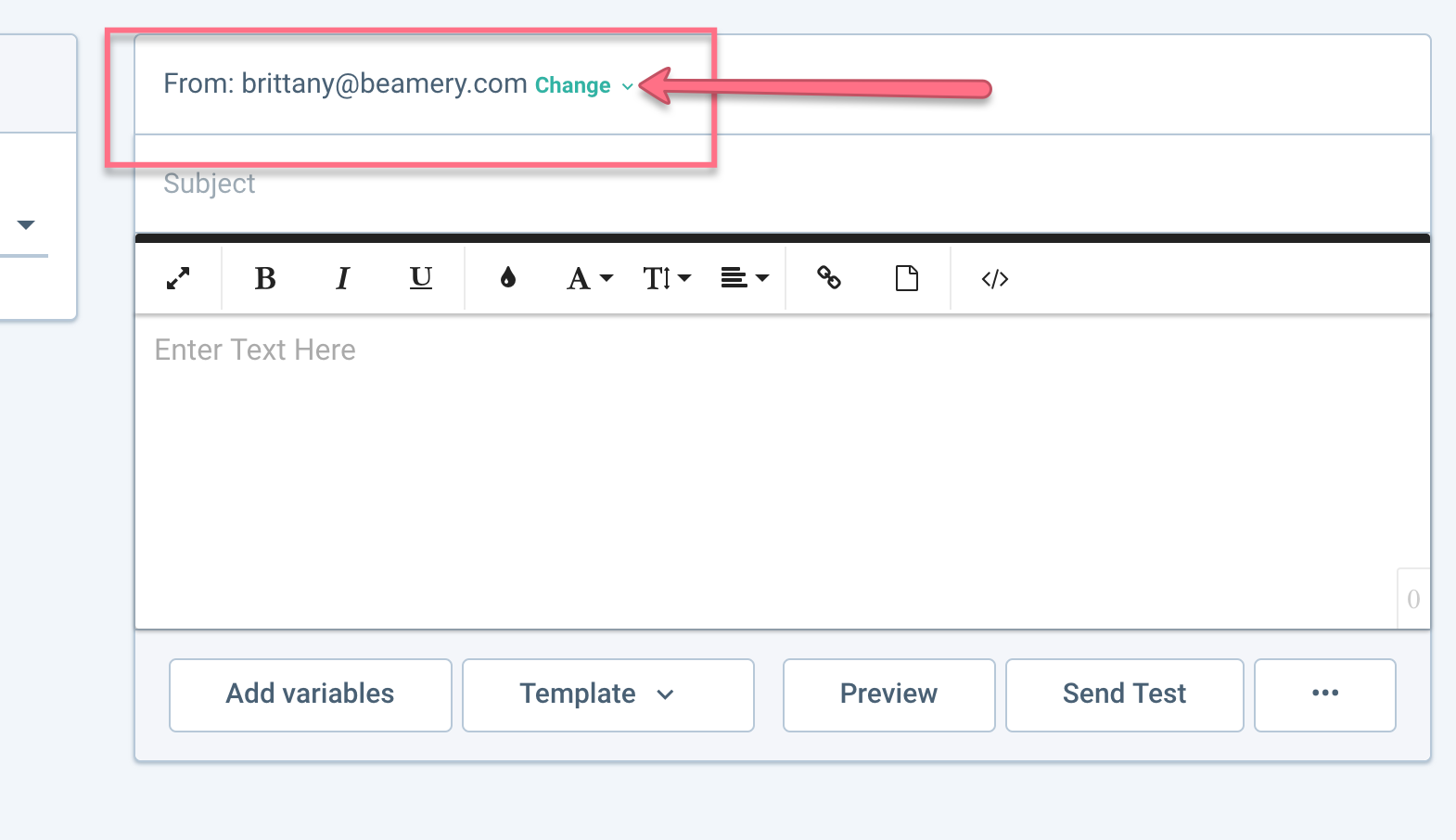 ---
How to Change the From Address of an Existing Campaign
Once a campaign has been launched, the "from" address cannot be changed. However, there is a work-around solution in the instance that it has to be.
Simply follow the steps below to send your campaign from a different email address:
1. First, make sure that the new "from" address you want to use is added to Beamery and verified:
Got to your Account Information page.
Under "Add new email" enter the email address you wish to be verified, then click the "+" symbol to send a verification request.
In the verification window, click the "Verify this address" button.

2. Next, go to Campaigns and clone the campaign you would like to send from a new email address.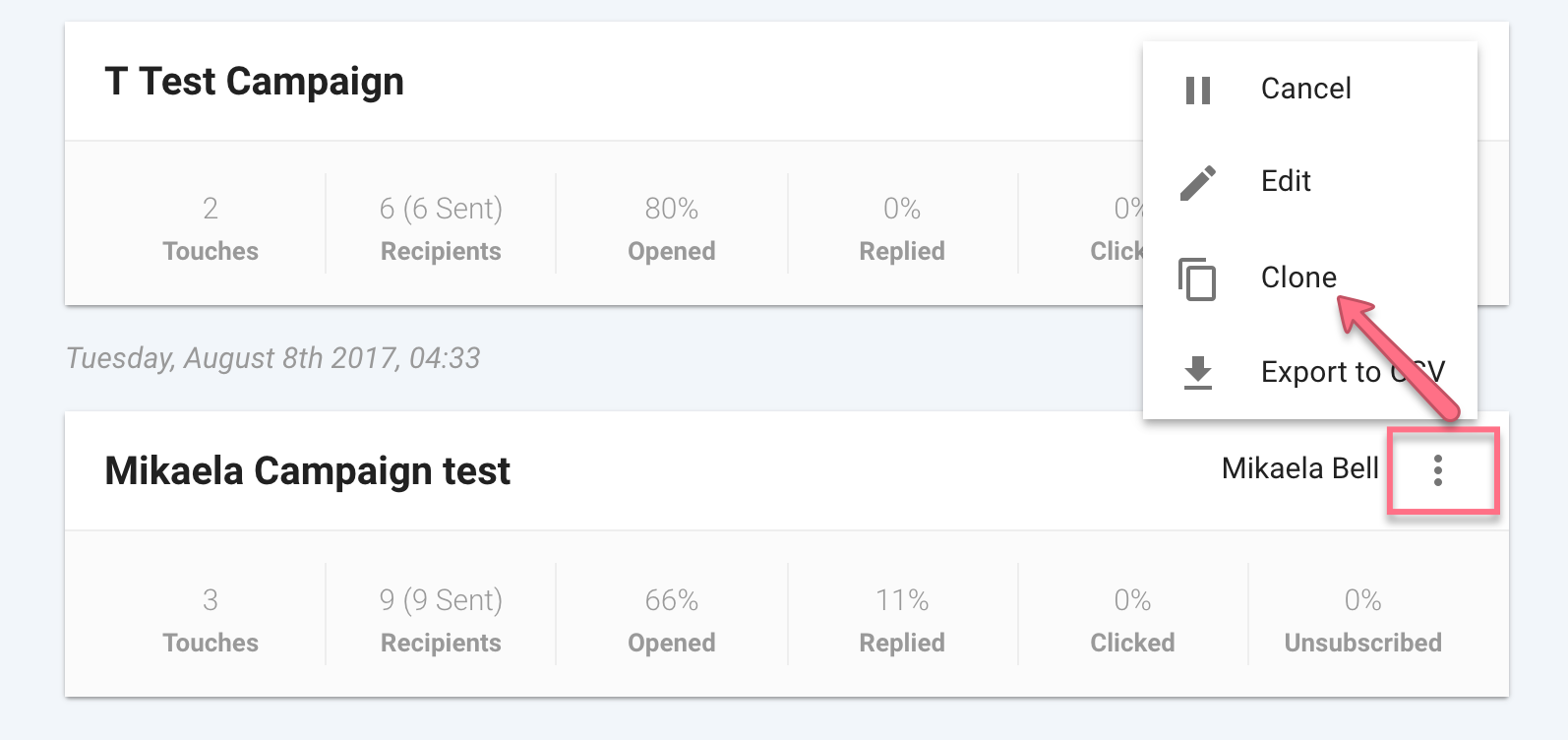 After cloning your campaign, be sure that you:
Change the name of the campaign
Select the correct desired email address to send from