Beamery's Campaign Editor allows you to build beautiful Campaigns messages without using HTML. But, for more personalization, using HTML is still possible.
There are many uses for the HTML code blocks in your Campaign messages but let's take a look at inserting your brand's custom social media icons.
Standard Social Media Links in Campaign Editor
We'll start by looking quickly at the the social media link options available to you in Campaign Editor out of the box. From within the Campaign Editor, select the Social content block and insert it into your message.

There you'll find several options for styles of icons and Social Media platforms to choose from.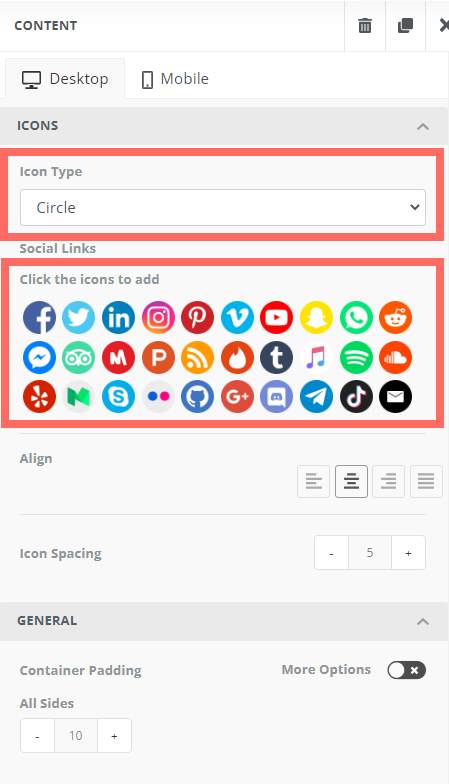 Simply click on the icons of those you wish to include in your company's message and replace the default links.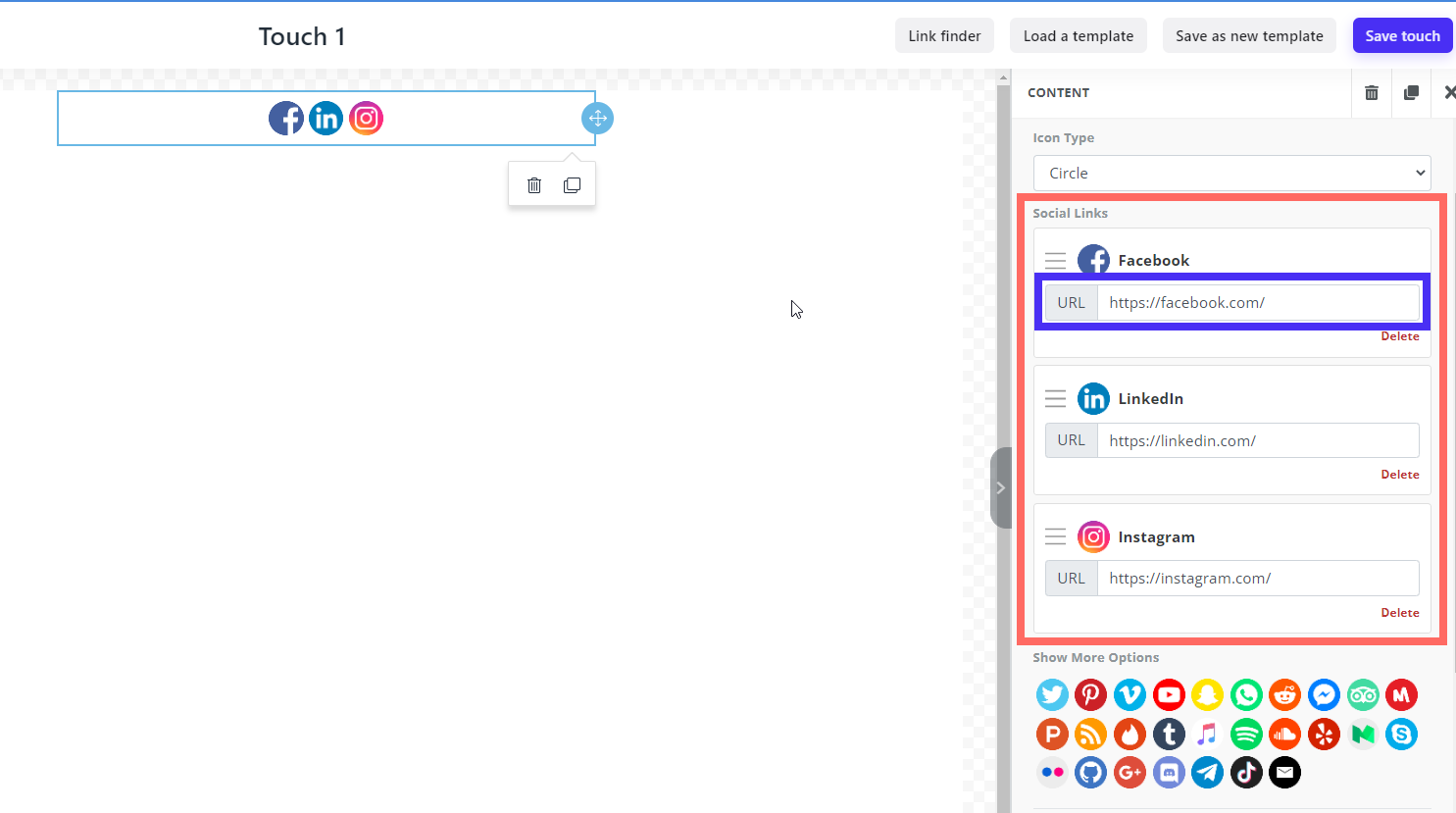 Using Custom Social Media Icons in Campaigns
To use your company's branded or custom social media icons, first select the HTML code block and insert it into your message.

From here, paste in the HTML for your social media icons and links. You may wish to use an email builder like Stripo or BeeFree to help you create this HTML if you are not familiar with it.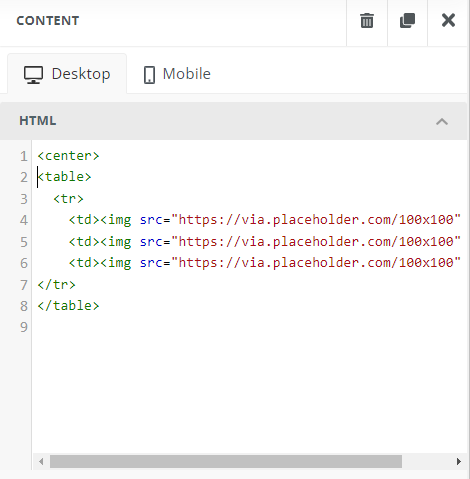 Once you have pasted in your HTML, click the Preview button at the bottom of the Campaign Builder to preview your message.