Anonymization: The Basics
Under the GDPR regulations, if candidates wish to have all their data deleted from your database, they are exercising their "Right to be forgotten". In this case, you not only need to make sure their data is deleted, but also that there is no way for them to be accidentally re-added into your system. This can be achieved in Beamery through anonymization.
When a contact is anonymized, all of their data is deleted from the Beamery database - apart from their name, email and social URLs, which are kept invisibly within the system to detect, match and block the contact from being accidentally re-added.
Note: Only Super Admins, Sourcing Admins, and Marketing Admins can anonymize contacts.
To minimise accidental anonymization, only archived contacts can be anonymized. When anonymizing a contact, a warning modal will pop up to confirm whether you want to proceed.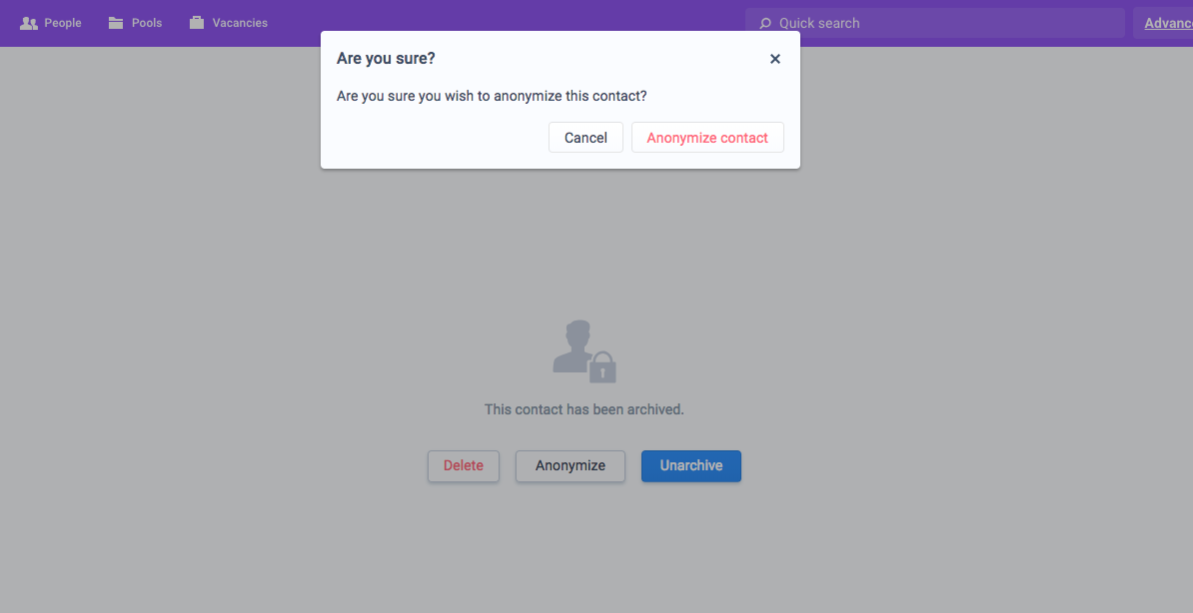 Once a contact is anonymized, you'll see the below version of their profile, where the email and social URLs are hidden.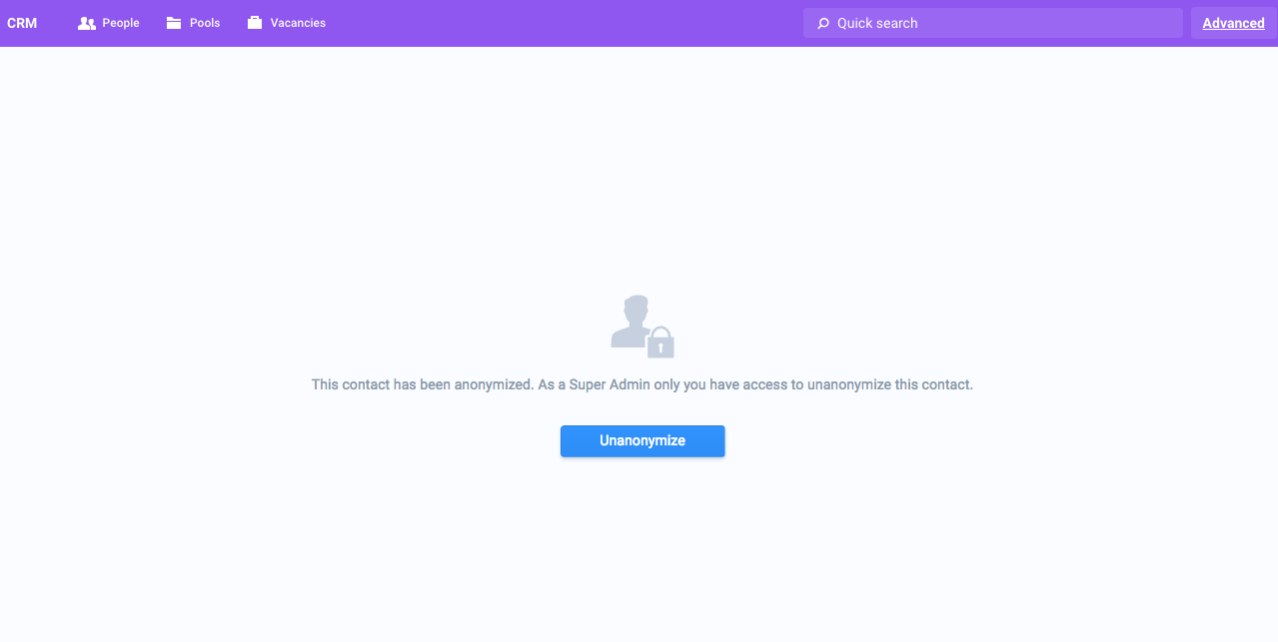 The contact will be removed from the "People Grid" and will no longer be searchable. You will only see the profile if attempting to manually re-add the contact into Beamery - at which time you will be redirected to the anonymized version of the profile.
You will also be redirected to the same anonymized profile if you have the contact's Beamery profile URL. The profile is still accessible via the URL in case a contact has been anonymized accidentally (or if the contact has requested to be contacted again) and you need to un-anonymize them.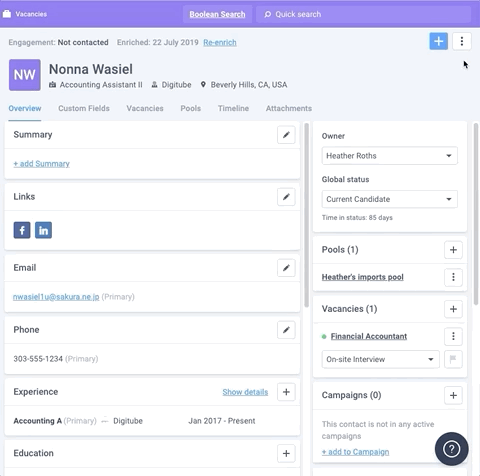 Who can anonymize contacts?
Only users with Super Admin, Sourcing Admin and Marketing Admin access can anonymize contacts.
---
Unanonymizing contacts
Only Super Admins can un-anonymize contacts.
If a user with permissions lower than Super Admin wishes to un-anonymize a contact, they will need to contact the Super Admin to perform this action. Alternatively, a form can be sent to the candidate asking them to sign up (read more about how you can do this in the section on Existing Candidates within this article), which will override their previous anonymization.
To protect against accidental un-anonymization, only Super Admins can perform this action by selecting the 'Un-anonymize' option at the center of the profile. If other users need to un-anonymize a contact, they will need to contact the Super Admin to perform this action.
Un-anonymizing the contact will bring back a clean profile containing only the name, email address and social URLs. You'll see an activity card detailing the period that the contact was previously anonymized. If you have a connected email, you'll also see the message activity cards in the profile. Although we sync with your inbox, we won't delete your personal messages.
Finally, you'll see the previous campaigns that the contact was in to provide context on the communication they had received from you - in case this is what led to them exercising their right to be forgotten.
How to anonymize a contact: a step by step guide:
1. Archive them
Anonymization only works on "Archived Contacts". To archive a contact, open their profile and click on the three dots button on the top right corner. Select "Archive". You can also "Bulk Archive" contacts from within the Grid.
2. Anonymize them
To find the archived contacts in your database, navigate to the filters panel in the CRM and click "Archived" in the upper-right corner.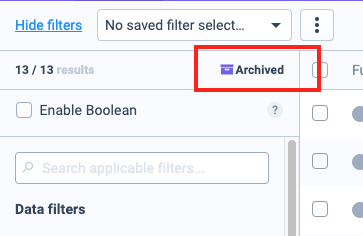 Open the profile by clicking on the contact's name. The profile will appear with the message "This contact has been archived". There will be three buttons for "Delete", "Anonymize" and "Unarchive" - as shown in the example below.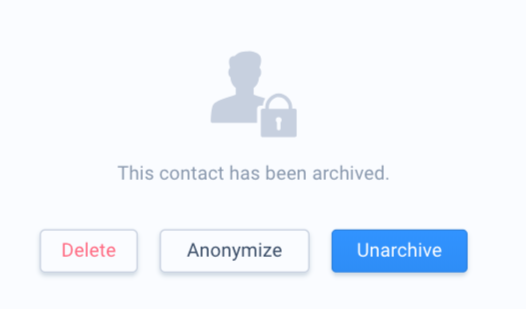 Upon selecting the "Anonymize" button, Beamery will ask you to confirm your selection; please make sure that you read this message carefully.
Note: data will be lost even if a Super Admin un-anonymizes the contact. The only information that will be restored is the contact's name, email, and social URLs.