Create reusable template blocks for your team to use while building Campaigns. Standardize the look and feel of your candidate communication with a simple, searchable library of template blocks users can access again and again. Plus, users with template creation permission now have access to a folder of their uploaded images in Campaigns.
Note: you will only be able to access your own images in your uploads folder.
User Roles
Create New Template Blocks: Super Admin, Sourcing Admin, Marketing Admin, Marketing Standard
Use Existing Template Blocks: Super Admin, Sourcing Admin, Sourcing Standard, Marketing Admin, Marketing Standard, Marketing Limited, Confidential, Recruiter Standard, Recruiter Confidential
Uploads Folder: Super Admin, Sourcing Admin, Marketing Admin, Marketing Standard
Use cases for Template Blocks
Email signatures
One great use of Template Blocks is creating a generic email signature. Build one generic signature for all users or create a library of approved signatures for users to choose from.
Disabling generic content blocks and replacing them with branded content
Admin users can use Template Blocks to replace generic Campaign content options, like social media icons, with a template block aligned their brand standards. Create the appropriate Templates, and then deactivate the generic content in Campaign Settings.
Managing Template Blocks
To get started, select an existing Campaign from your list or create a new one. Open the Campaign Editor and begin designing. Select a Block and add it to your email body.
Add all your desired content to that block. Once you have the final content positioned inside the block, click on the full Row. Make sure not to click the content but the Row/Block that the content is in.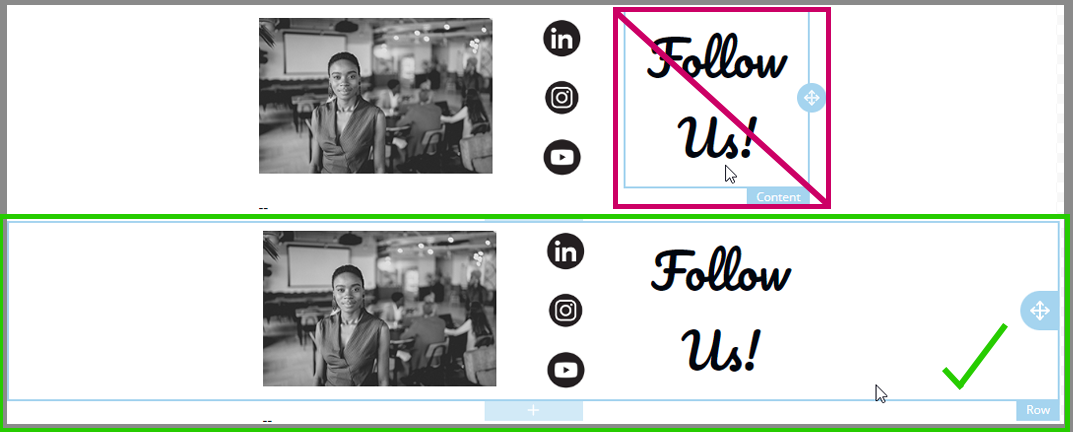 Click on the Save icon at the bottom right.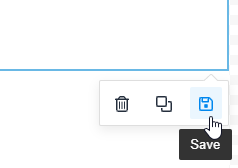 Name your Template Block and assign any appropriate tags. Tags will be helpful to users when searching for Template Blocks and are great ways to organize your content.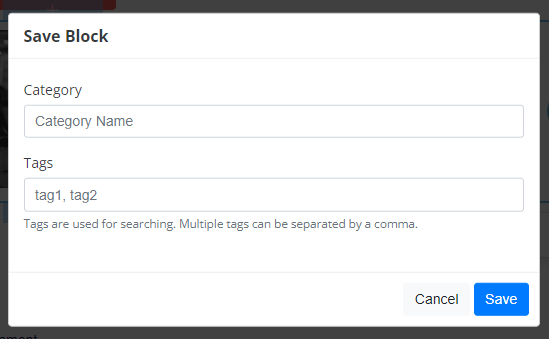 If you need to edit a Block name or tag after you've saved it or delete a Block completely, click on the ellipses in the top right corner of the Block.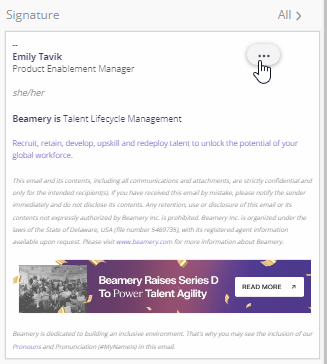 If you need to edit the contents of a Block, add that Block to your workspace, make the edits needed and then save the updated Block with a new name and delete the old Block.
Note that this will not make changes to Template Blocks that are currently in use. This applies to your campaigns as well as other users who have accessed this Template Block.
Using Saved Template Blocks
All of your saved Template Blocks are now stored under the Blocks tab in Campaign Editor for all users to access. Use the search bar at the top to find what you need. Search by category like signature or social media, or search by tags like specific color, brand, or event.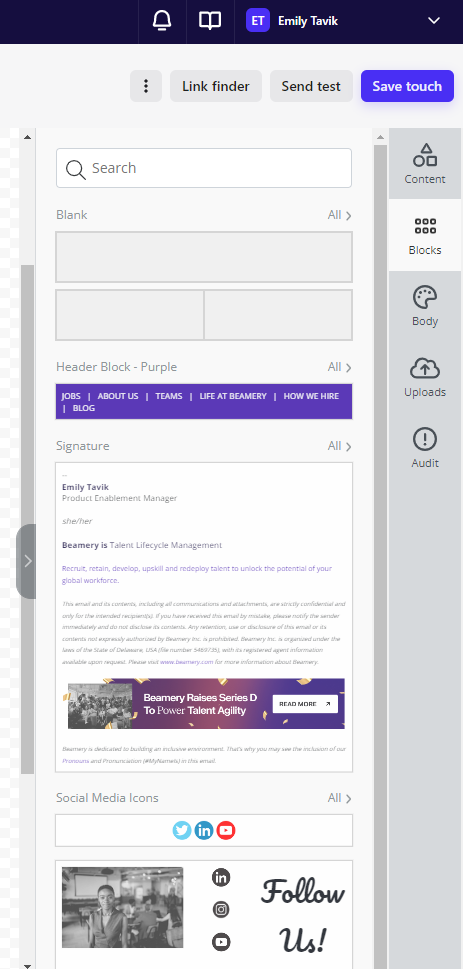 Uploads Tab
Users with the correct permissions will also have access to an Uploads tab that will include all images they upload. These images are only visible to you and you cannot share them with other users.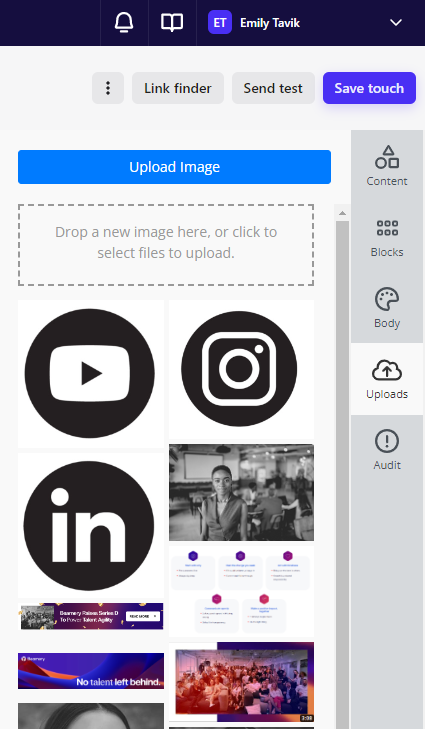 Watch a Demo